For your comfy, cozy, and unforgettable stay at Jyusouya
Please allow us to make personalized plans for you.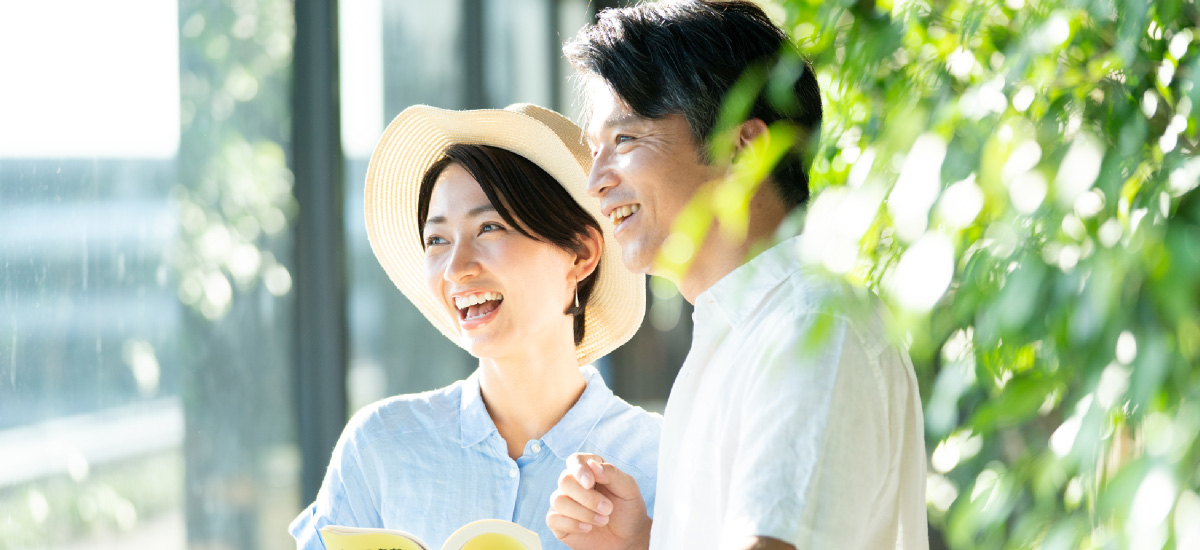 Staying at our hotel and make Mt. Shigi and Ikaruga within reach. With our cozy rooms, savoury kaiseki cuisine, and refreshing baths, you are away from all hustles and bustles- come and be amazed by the power of Nara, have a romantic time.
1day

2:00 pm
Sightseeing
Mount Shigi,
Chogosonshiji Temple (Shigisan)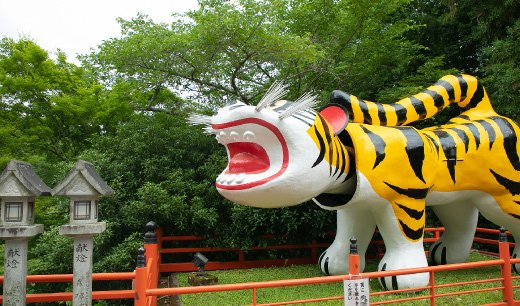 3 best spots for couples at
"Mount Shigi, Chogosonshiji Temple (Shigisan)"

Main Hall
To bring good luck and prosperity

Tomb tour
For dreams come true

Senjuin
For prosperity and business success

4:00 pm
Sightseeing
Kaiunbashi (The Bridge of Fortune)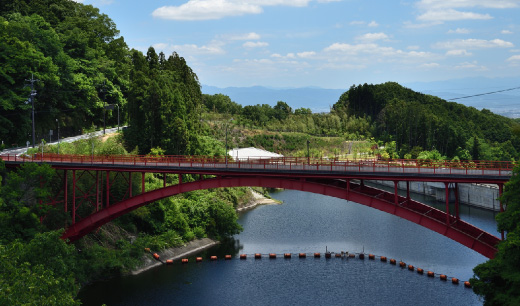 The Bridge of Fortune is marked by its vivid red lacquer. It is the oldest bridge in Japan with the unique "Kamiji Cantilever" structure. It is registered as a national tangible cultural property.

4:30 pm
Activities
Bungy jump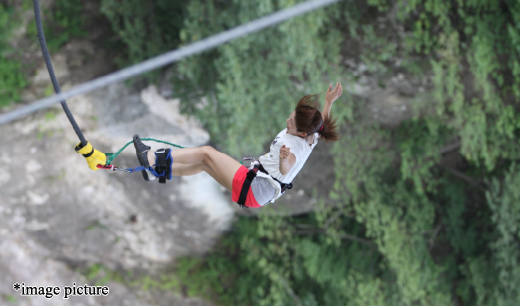 A 30-meter-high bungee jump platform is situated above the Bridge of Fortune, and there are special offers for participants to rent action cameras and buy purchase photo data.

5:00 pm
Check in
Villa Jyusouya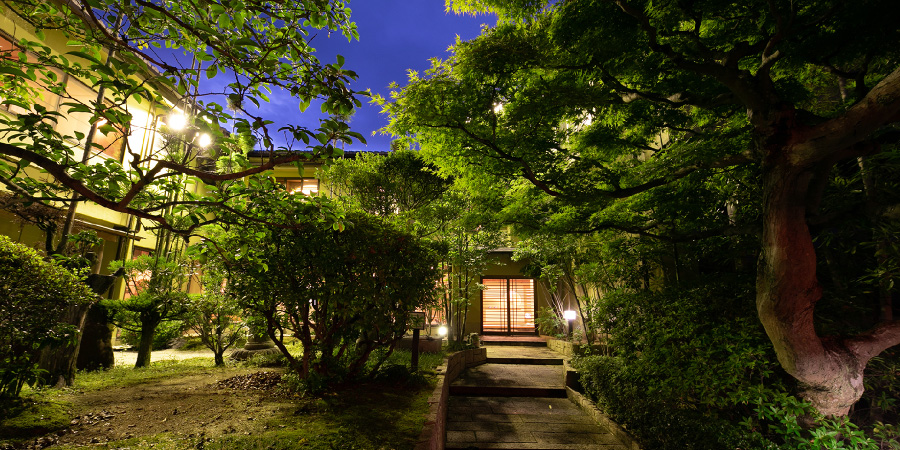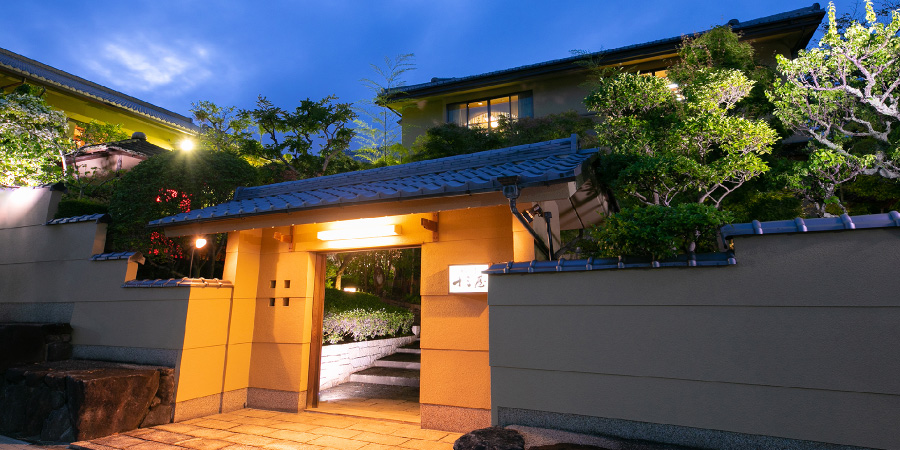 Embraced by the magnificent nature of Mount Shigi, a timeless, luxury indulgence away from all hustles and bustles.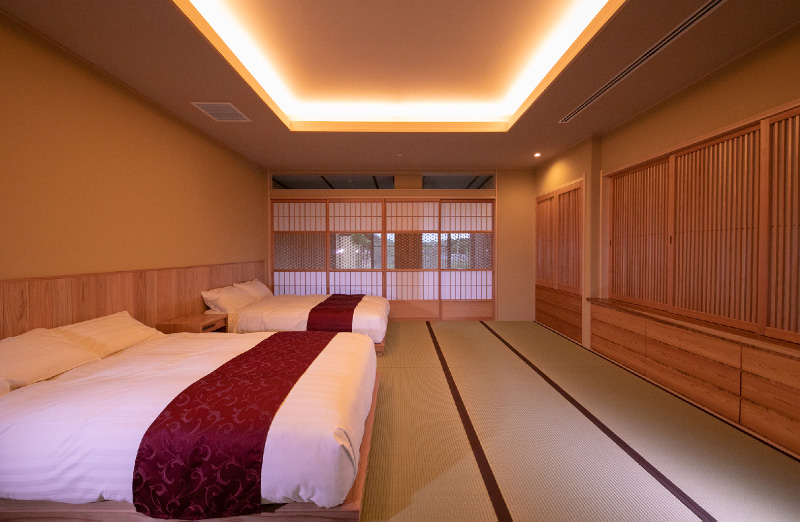 5:10 pm
Guestrooms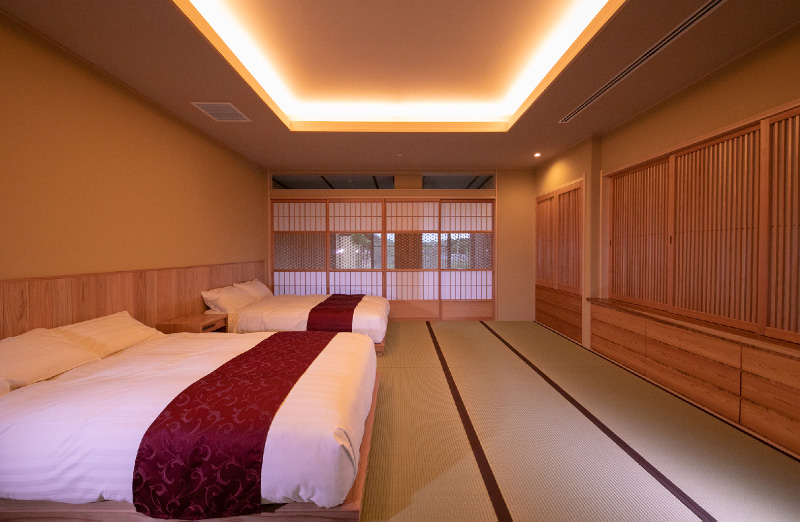 Gorgeously remodeled Traditional Japanese rooms with contemporary furnishing
Head to our new-born legends newly remodeled in 2020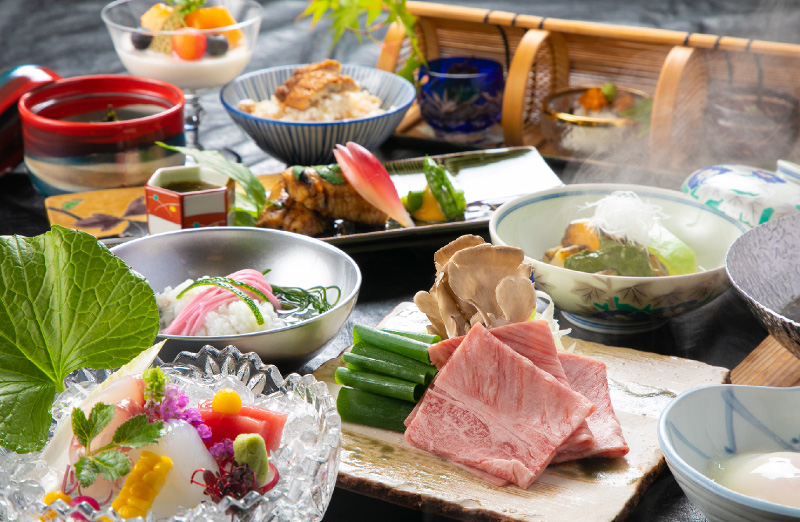 6:00 pm
Dinner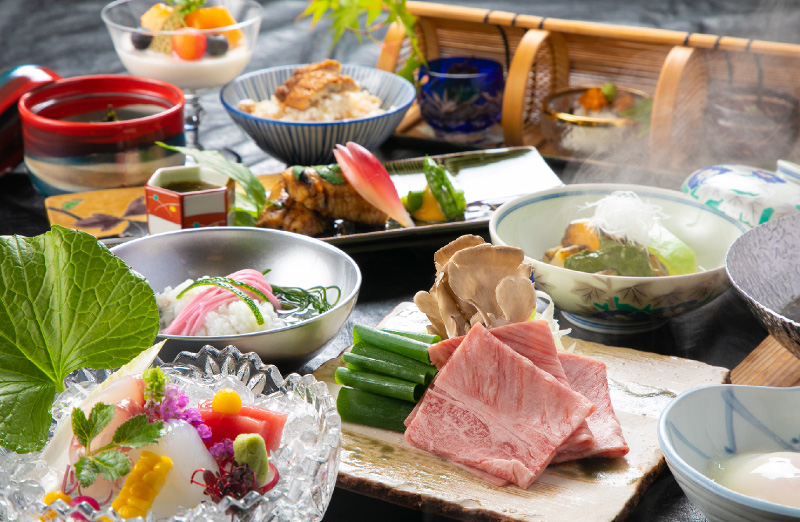 Serving up exquisite Japanese cuisine- To the venerated Japanese fine dining destination
Experience the modern classic culinary style at your room or our private dining room


8:30 pm
Night view
Shigi Ikoma Skyline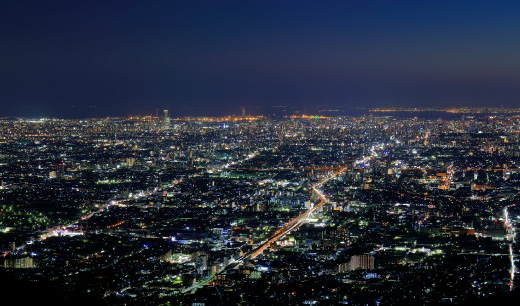 Shigi Ikoma Skyline is a popular hotpot with a scenic observatory and a magic bell for couples to ring and wish for their happily ever-after.

9:30 pm
Baths
A soothing moment at the nice bathtub to relieve the weariness of your long travel
Retreat to an oasis of water set against a truly inspiring backdrop all year round- It's a wonderful onsen-like bathing experience with splendid views of the seasons.

10:30 pm
Guestrooms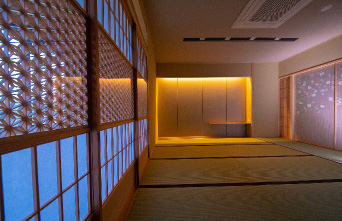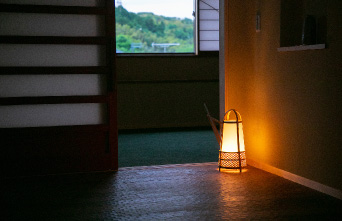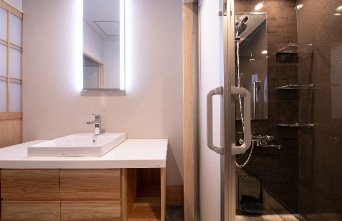 Relaxing moments at our cozy, spacious rooms
Stay for love- treat yourself and your partner to indulgent dining, pampering at our cozy rooms, it is absolutely a home away from home experience for you both.

0:00 am
Go to sleep
Relax in the residential ambience with a relaxing blend of natural tones
2day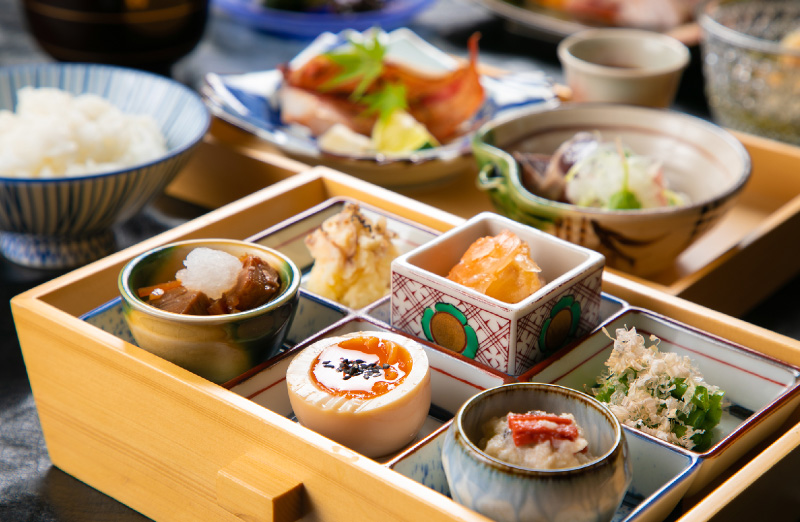 8:00 am
Breakfast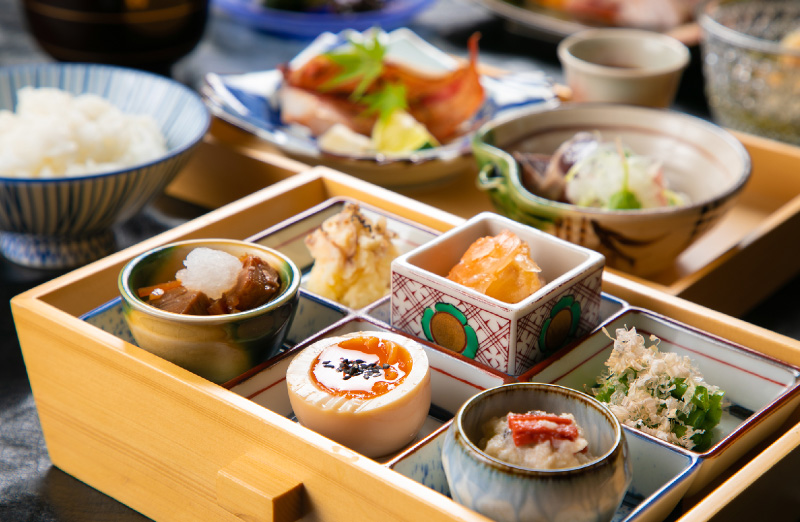 An array of colorful, tempting dishes
In breakfast time
Open up a tiny little wooden box and be amazed by the playful breakfast prepared with the freshest ingredient of the season.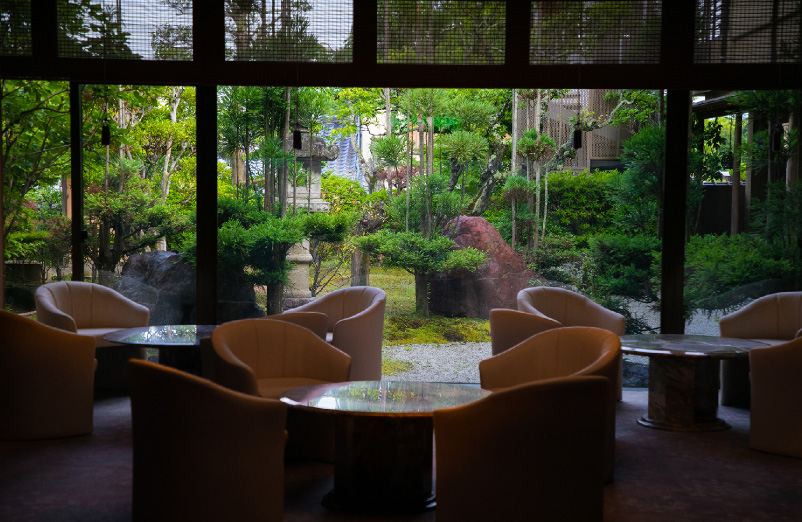 9:00 am
Souvenir shop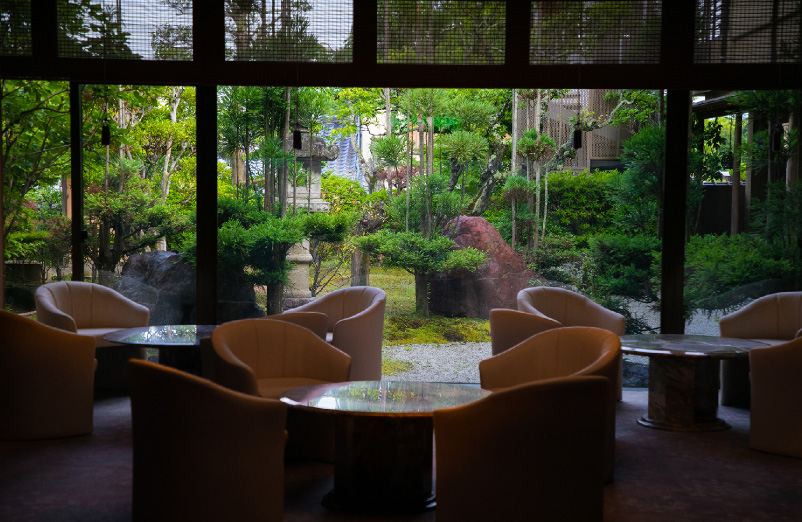 Stay indoor in our hotel
And take your pick at our souvenir shop
Discover exclusive shopping available at Jyusouya from local specialties and local products from Nara.

9:50 am
Check out
Explore Nara in an energetic day

10:15 am
Sightseeing
Tatsuta Taisha Shrine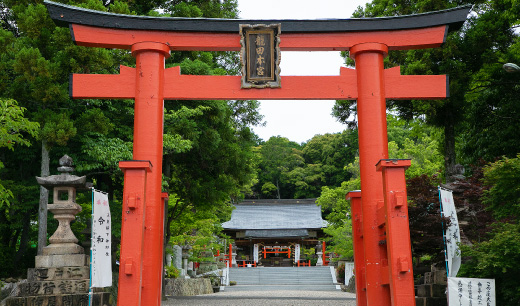 A temple associated with Prince Shotoku- said to protect the Horyuji Temple from strong winds and typhoons, it enshrines "Tatsuta Daimyojin", the god of the wind and the god of the beginning.

11:30 am
Sightseeing
Horyuji Temple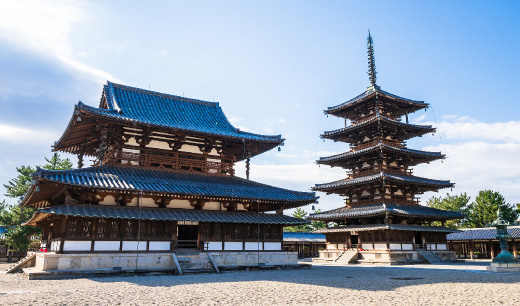 The Horyuji Temple is said to be built by Prince Shotoku in 607. Being registered as a World Cultural Heritage Site, the temple is famous as the world's oldest wooden architecture and the Buddhist statues from the Nara period.