Mount Shigi, at where Vessavana
(one of the four heavenly kings) appeared and
Prince Shotoku engraved
the Buddha image
Reach Chogosonshiji Buddhist Temple (Shigisan) in just a 6-min walk and reach
Kaiunbashi (The Bridge of Fortune)
in 3 minutes.
We are at the heart of Mt. Shigi and the spirit Prince Shotoku.
Mount Shigi is a historic, religious,
spiritual power spot to experience Nara.
Mount Shigi The Beginning of history
About 1,400 years ago before the battle with the Mononobe no Moriya clan,
Prince Shotoku prayed at Mt. Shigi that Bishamonten appeared in the sky and awarded the Prince strategies.
The Prince eventually devastated his enemy and exclaimed "this mountain is trust-worthy (shi) and precious (gi)," thus comes the name "Shigi".
He then engraved the enshrined Buddha image.
The heavenly king is often associated with tiger as he appeared at "Tiger's time, Tiger's day in the year of Tiger".
Nearby Mount. Shigi
Mount. Shigi Site Map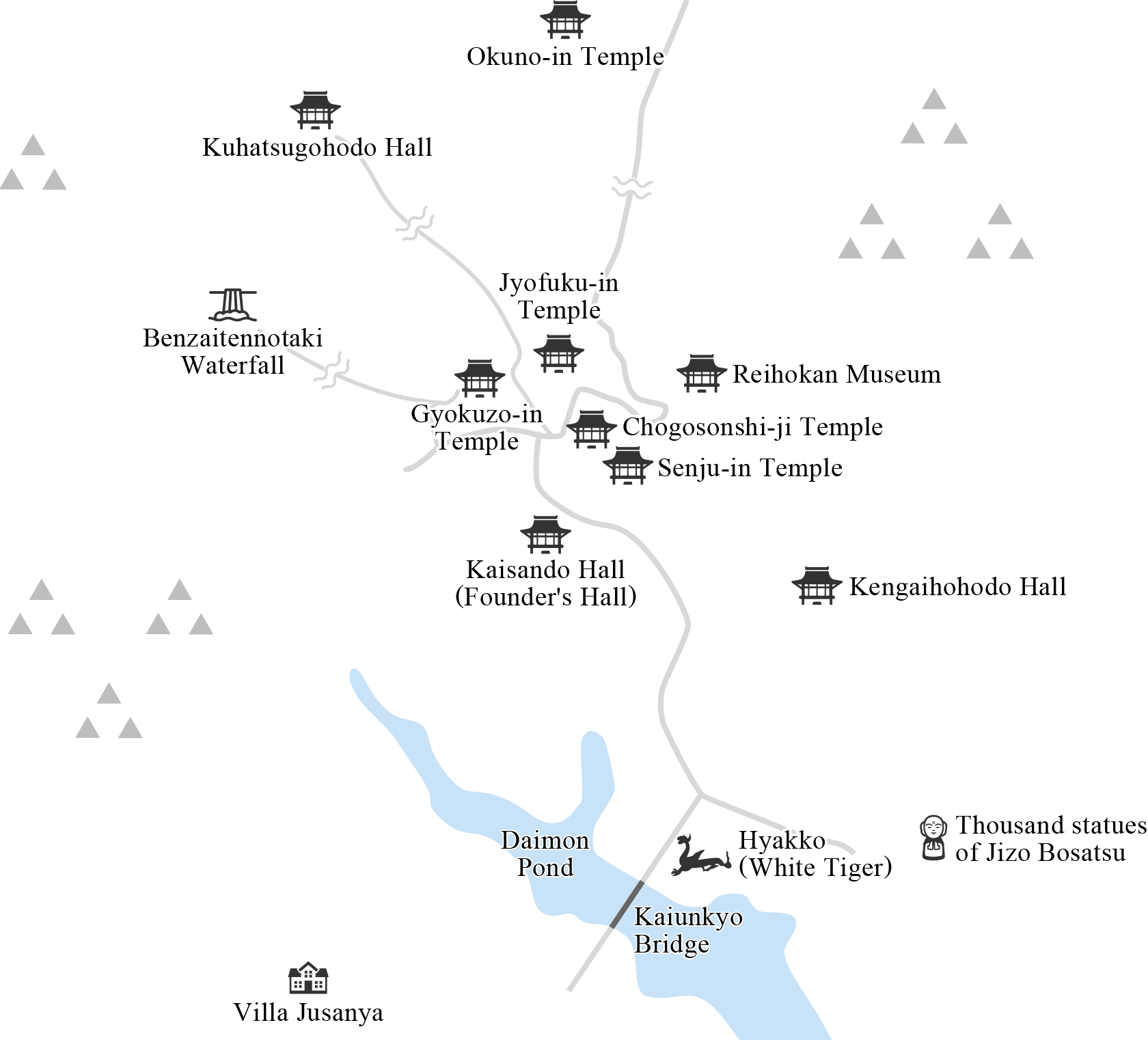 Tomb tour
Senjuin
Jofuku-in Temple
Gyokuzo-in Temple
Okunoin
Kuhatsugohodo Hall
Kengaihohodo Hall
Kaisando Hall
(Founder's Hall)
Reihokan Museum
Thousand statues of Jizo Bosatsu
Benzaitennotaki Waterfall
Hyakko (White Tiger)
Kaiunbashi
(The Bridge of Fortune)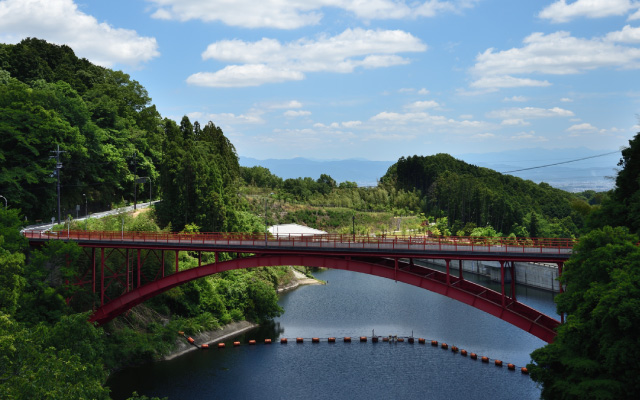 3 minutes' walk
Nature and Scenery
Daimon Dam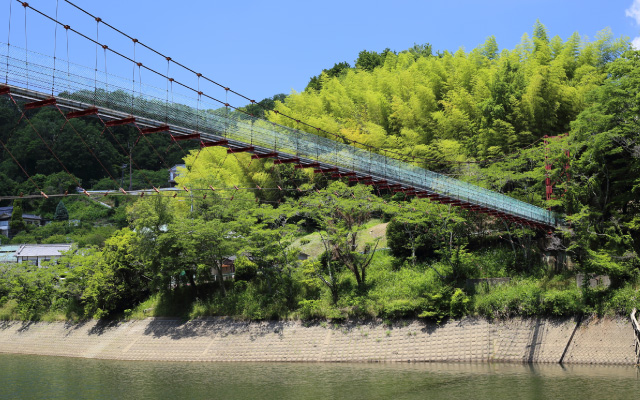 6 minutes' walk
Nature and Scenery
Cherry blossoms
in Mount Shigi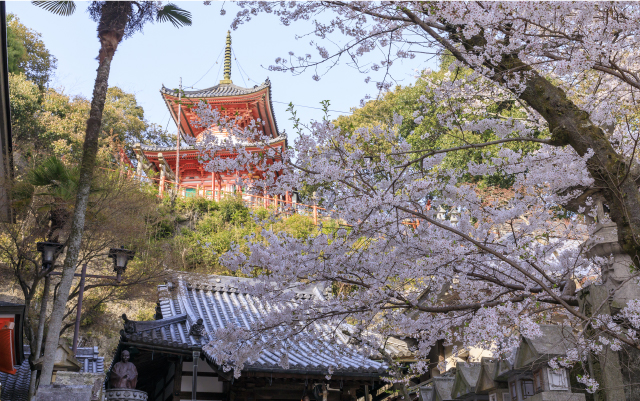 6 minutes' walk
Nature and Scenery
Autumn leaves
in Mount Shigi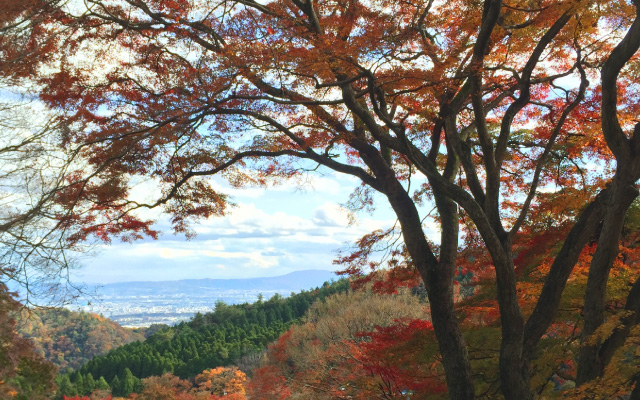 6 minutes' walk
Nature and Scenery