A completely private oasis representing the epitome of luxury
Jyusouya sits majestically in front of the spectacular Mount. Shigi.
The stay in Jyusouya is always stunning- guests can unwind in the timeless moment of utmost relaxation.
Floor map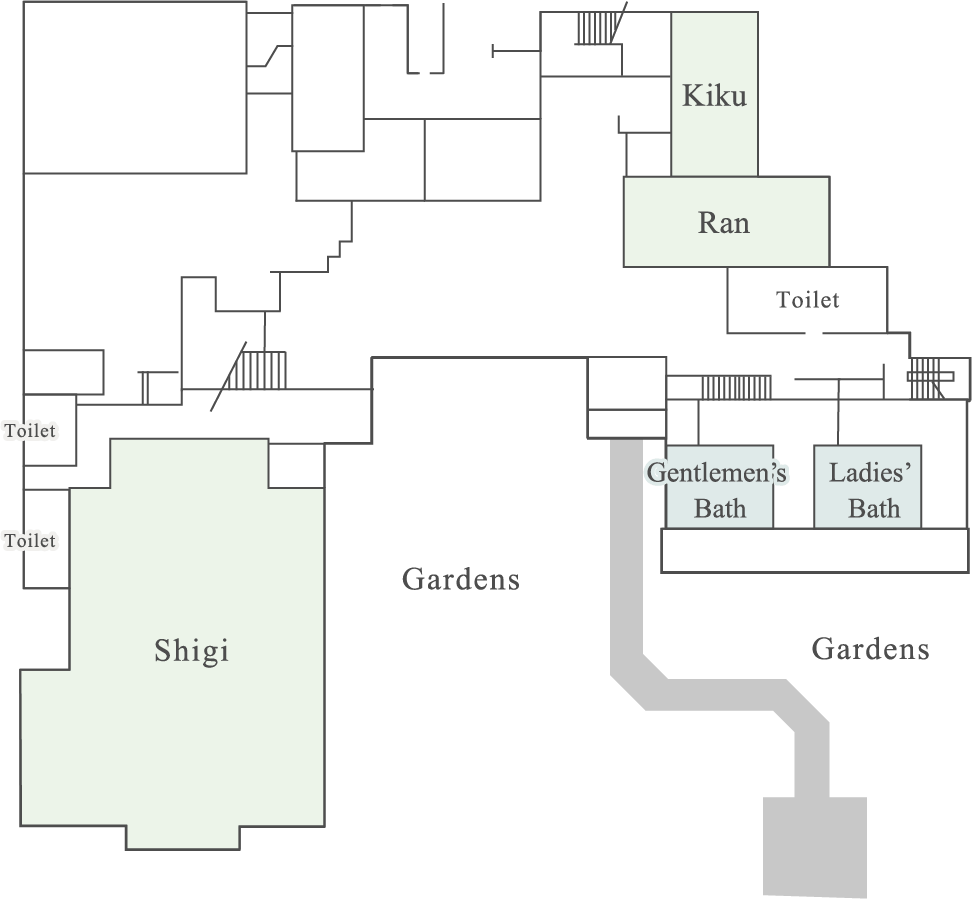 1st floor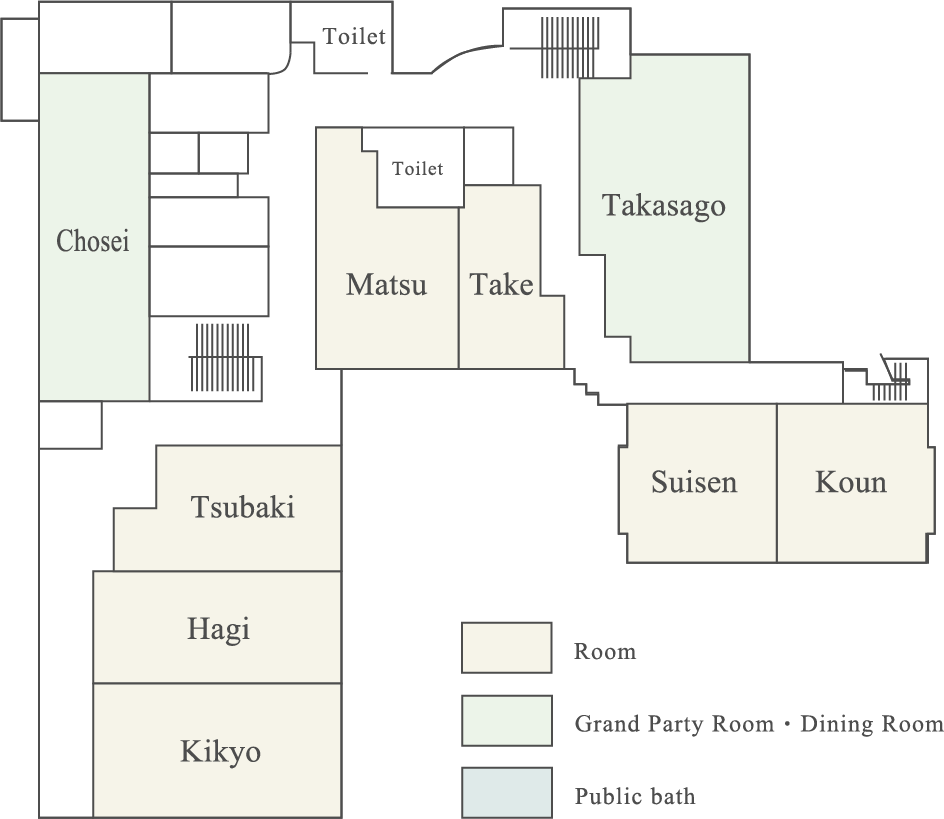 2nd floor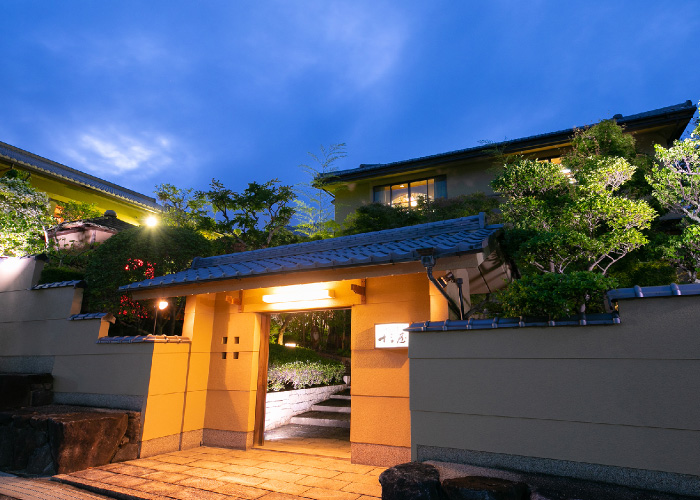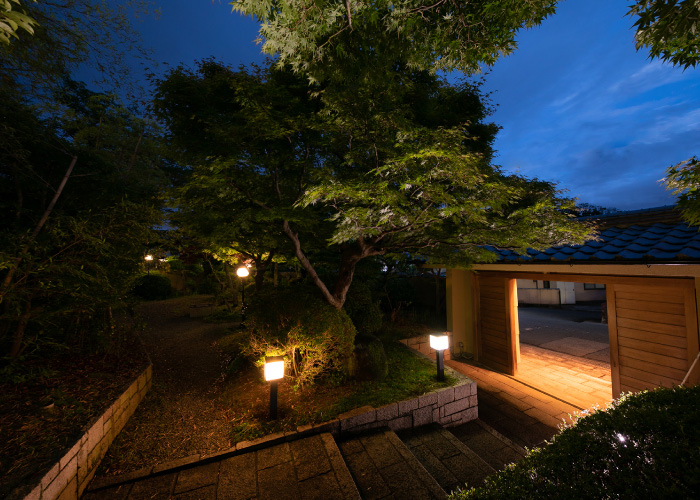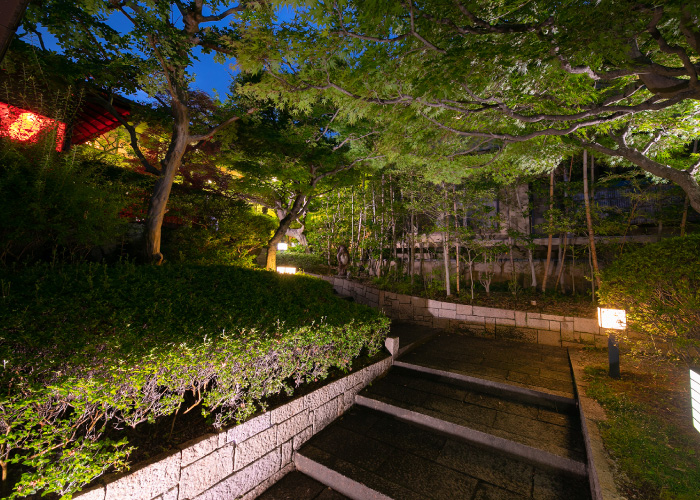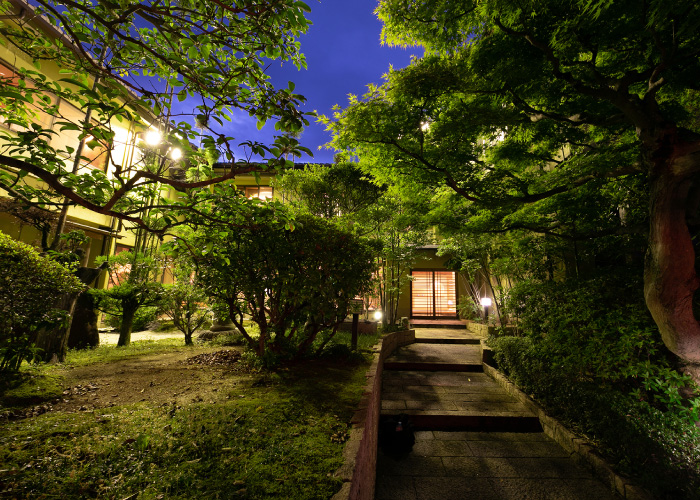 Entrance
(Our Majestic Exterior at the Entrance)
Jyusouya sits at the back of Mount. Shigi.
Feel the supreme relaxation in the slow flow of time started with the warm welcome by the playful gate, lanterns, and stone pavements at our entrance.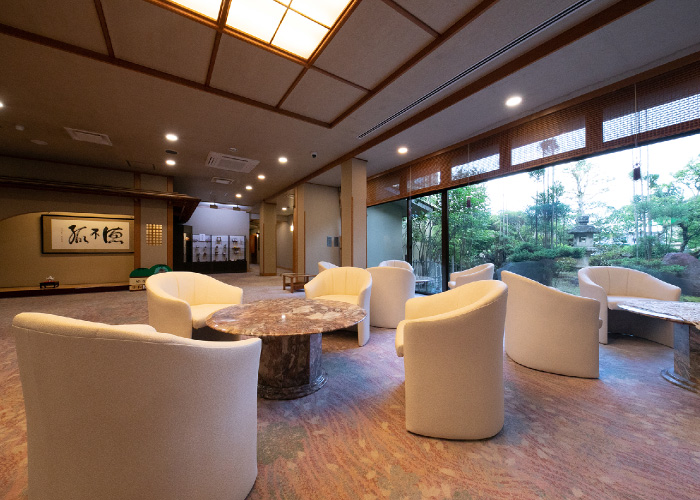 Lobby
Through the huge window on the wall, we present a nice view of our garden with pride. Upon arrival at this ideal destination of your unforgettable vacation, first take a break at the large couch at our lobby and feel the extraordinary flow of time.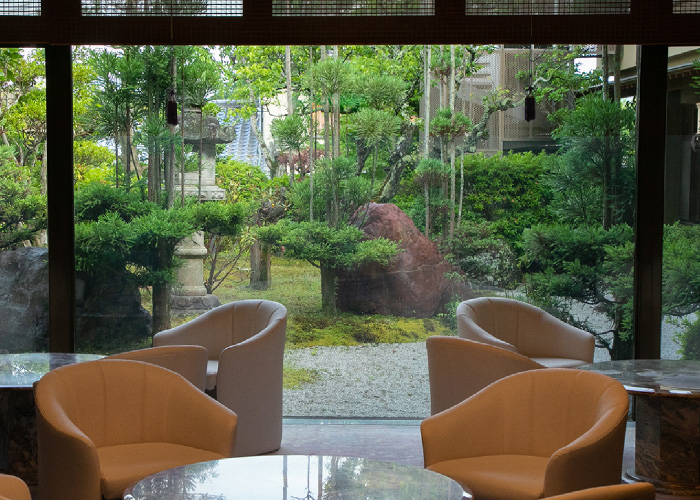 Gardens (Courtyard)
Our spectacular courtyard has white gravel that draws stream-like sand crests, along with scattered Ikoma stones and Kitayama cedar that resemble the magnificent landscape of mother nature. Feel the changing seasons in such a heart-calming place of Japanese beauty.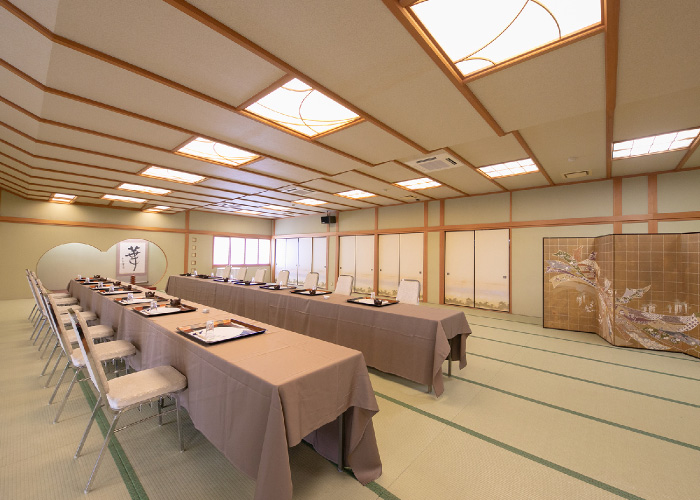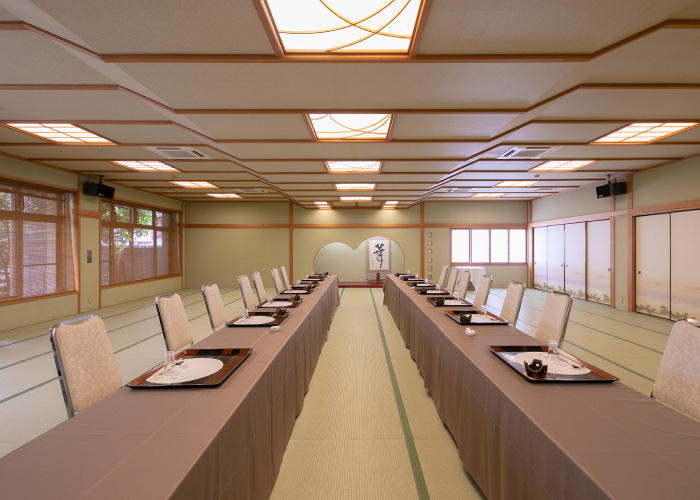 Grand Party Room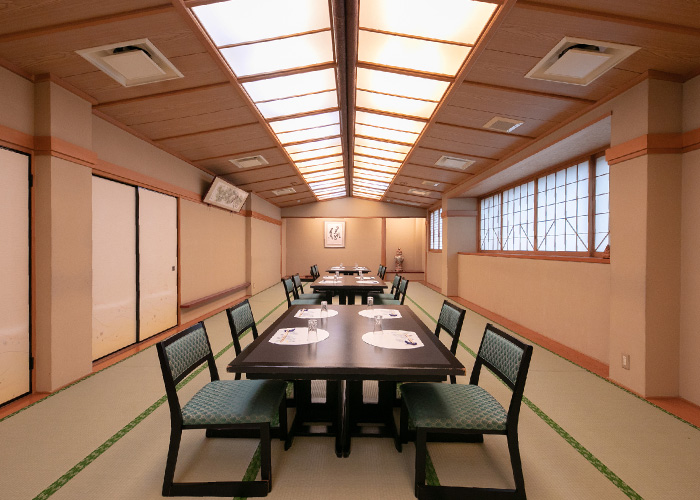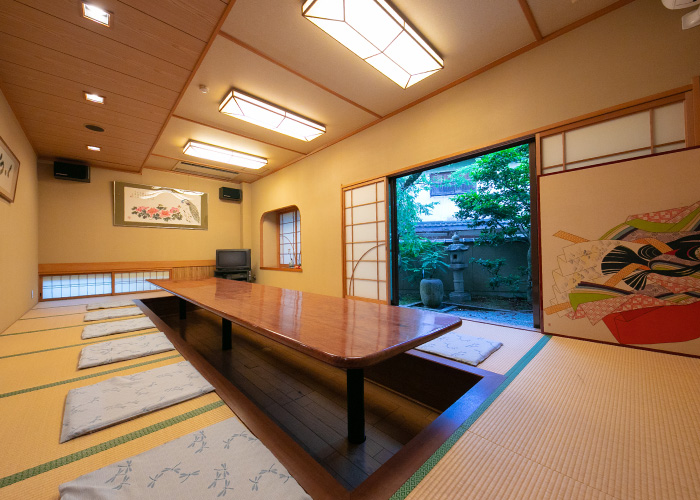 Dining Room
Grandeur and heritage meets Japanese hospitality at Jyusouya, the quintessential nice location of choice to impress and inspire. We offer Japanese low tables, as well as high tables with chairs so wheelchair users and guests with special needs could also enjoy a flawless, professional experience from start to finish.
Japanese low tables help to take vacation mood to a new height as you can sit with legs stretched out and enjoy your meal.
Others/ Services

Welcome Drink
Be heart-soothed by a sip of Japanese matcha and traditional confections at our majestic lobby while taking in the elegant views of our garden.
Souvenir store
The souvenir store located right next to our main lobby offers a panoply of choices ranging from local specialties to fascinating confections.